Congratulations to Our Dear Graduate this Year
March 29, 2017
It is our choices that show what we truly are far more than our abilities ~ Albus Dumbledore

It is graduation and recognition month once again. It is when parents, guardians, friends, teachers and administrators gather in one setting to celebrate achievements of learners. This year, I do not only join the graduates as the member of a school faculty but as a proud "tita" (aunt) of one of the graduates of the S.Y. 2016-2017 as well. My lovely niece, Jam with her mom and younger brother...these guys were just the proudest.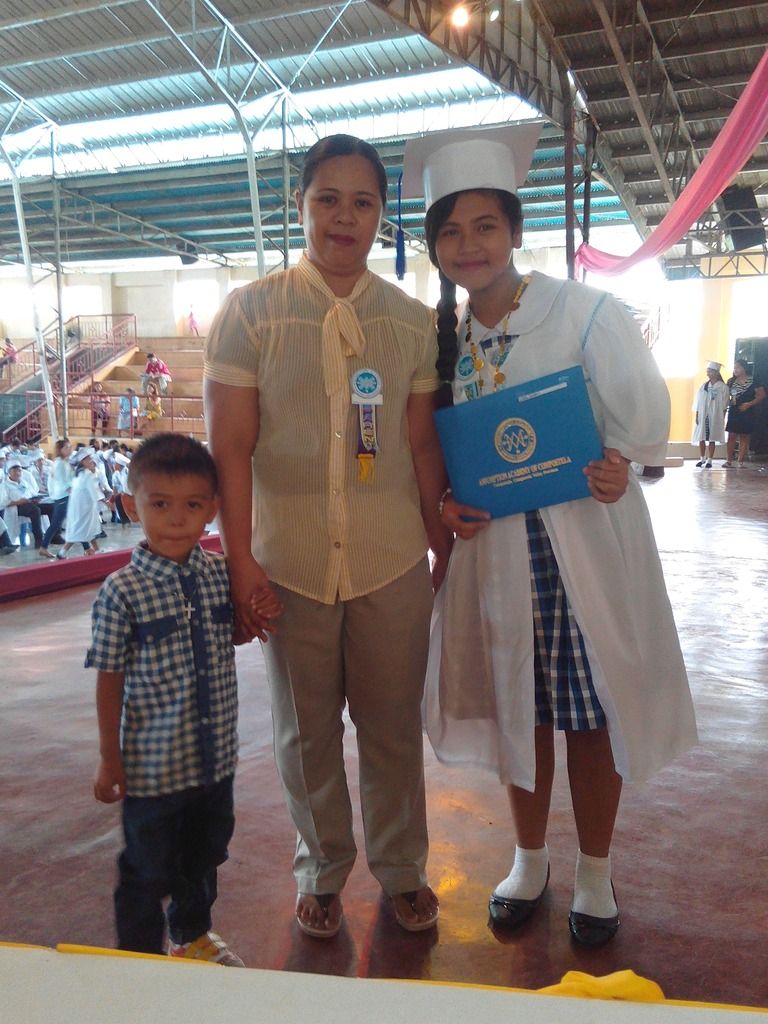 She just graduated in elementary and will soon embrace the high school life. It'll be a totally different thing with new experiences and challenges. How she is going to spend it is entirely up to her. For now as her family, all we wanted her to do is to simply enjoy and feel the summer heat along with her cousins and friends. She deserves a break like everybody does.