It's Indeed a Happy New Year 2017!
January 01, 2017
Happy New Year, Philippines! Happy New Year, world!

Every year has to end to give way for a new one. It is an annual event that most people look forward to, wherever they are in the world.  It is also believed to be one of the most magical occasions of the year where friends unite and families get together to celebrate. Big or small, a New Year always call for a celebration.

I've checked Facebook (the world's most popular social media site I've known) just a few minutes before the clock strikes twelve last night and it's as if everyone was excited and has a good reason to celebrate and to look forward for the New Year 2017. Whatever that reason, it reflects on their individual timeline posts, particularly photos on the preparations made for the New Years Eve.

I did the same too, about a minute or two or the moment I've heard series of popping fireworks around - an indication that the New Year has come. Here's how New  Year celebration went on our part of the world.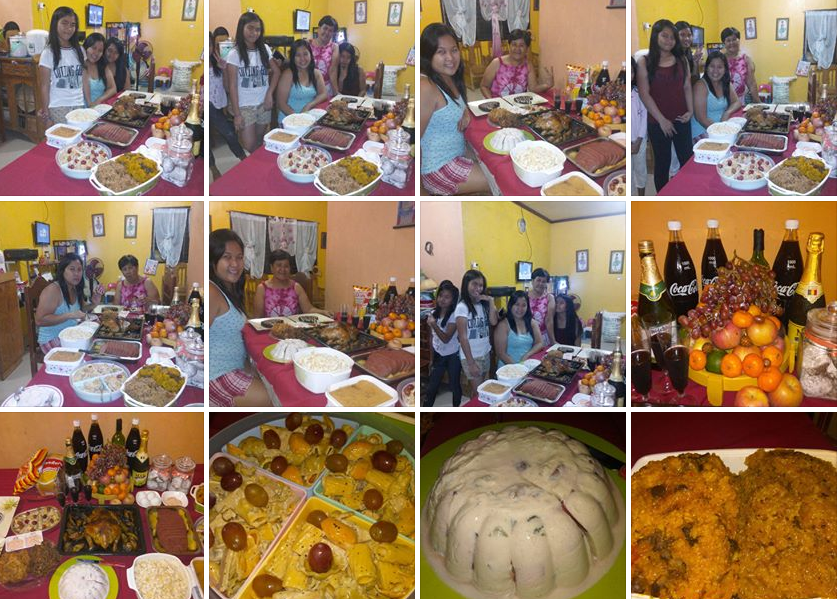 What makes it special is that I did almost all the preparations and just enjoyed every bit of it.
One reason why I took most of the prepping part is because most of what we've had on our table are fruits of my cooking experiments which (with the help of my new kitchen buddy, my new KYOWA Electric Oven), fortunately turned out well. Thanks to the free online tutorials too! :D
Details of each recipe shall be up on my
food blog
very soon.
Part of my "
overspending
" (I don't know why but it's a fact) late last year was the preparation for this occasion. I'd rather like to think that the last Christmas and this is a part of the complete package of trying to bring a memorable celebrations that together we, as family can recall on to in the coming years along with the hope that the new year will bring joy and abundance not only to us but to others as well.