All Wrapped and Up for Grab
December 21, 2016
Christmas is a season of giving and merry-making. While it's a time to wait, it is also a time to make someone's patience stretched, especially the kids. LOL! So I've got it all wrapped up and told the kids to be nice because Santa is soon to come. :D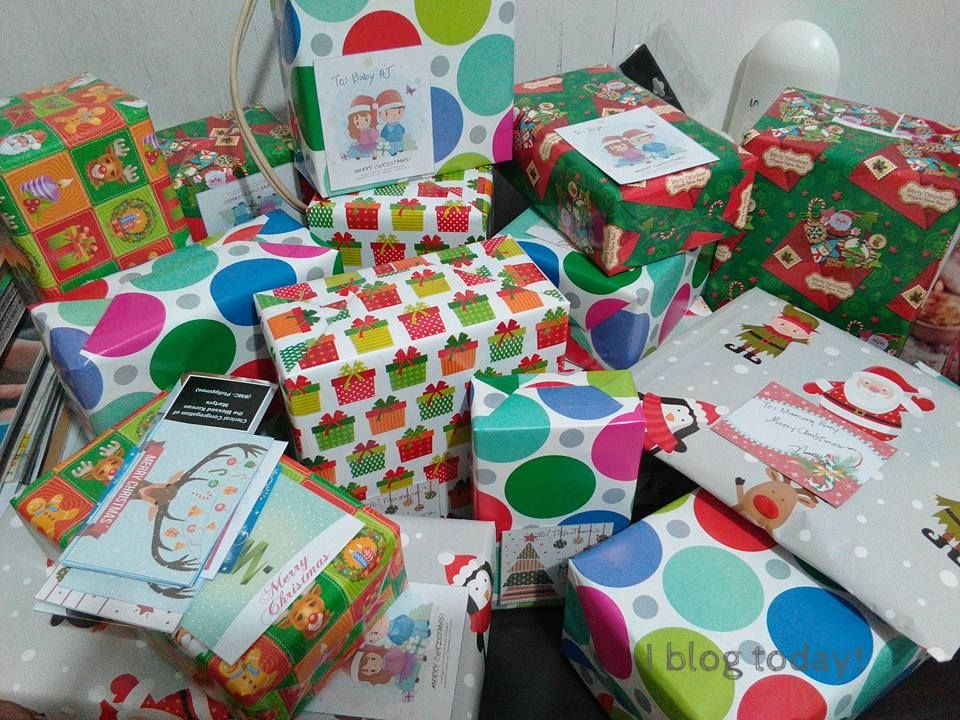 I have no tree installed this year so I've just gathered it all on the table, each with the recipient's name and while letting the kids see it they had to wait and count the days left until it's time to grab one. Gifts are normally given on Christmas Eve, making everyone awake to welcome and celebrate Christmas together.
"It's not how much we give but how much love we put into giving"
We do have different practices and unique ways of giving back what we have received each year. Often, it is through sharing and it has been my joy to give especially during the holiday season knowing that I could actually make someone happy even just for a moment. There's nothing like giving without counting the cost so this personal practice of mine - wrapping gifts for the family and some friends every December shall go on while I can.