Saturdate with my Co-Teachers
November 22, 2016
Last Saturday was fun-packed. Before setting an eye to this country's tallest Christmas tree this year, I was out with my fellow Senior High School teachers for an Outreach Program. The event lasted for the whole morning and the remaining hours of the day was spent by us dining and shopping together. Sounds fun, huh?!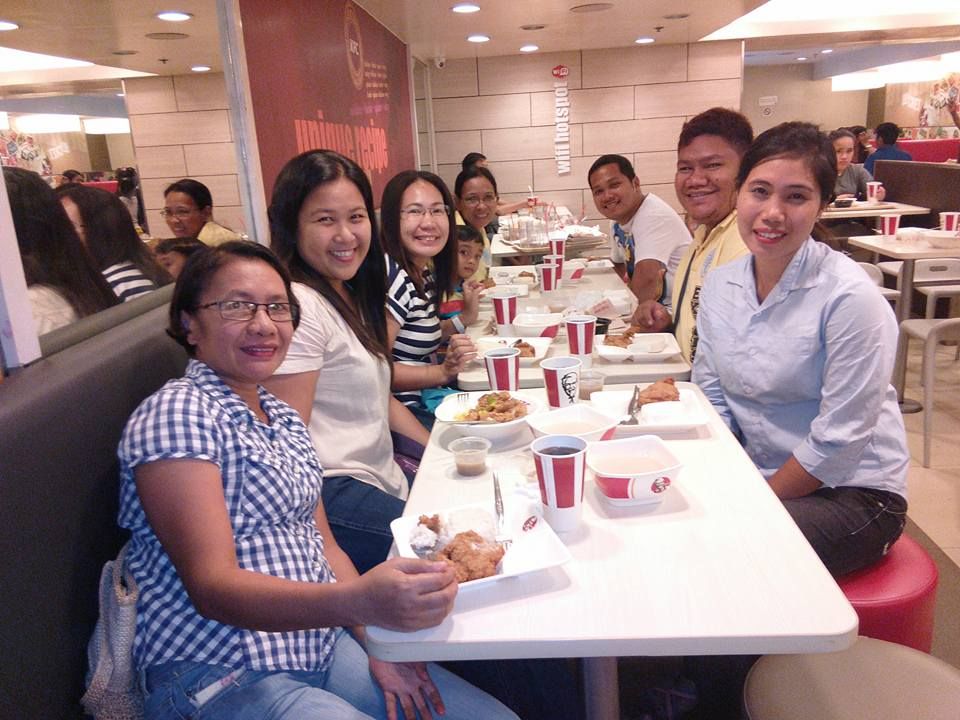 Times like this doesn't come so often for educators like us. At work we may be able to see each other but then each of us has the responsibilities to do on a daily basis making our work place just a common ground for us to perform our duties most of the time. The only time we get to set aside work and be together is when we have activities outside school such as the above mentioned. Only then we get to loosen up a bit and be ourselves. Teachers do also love hanging out in public places like malls. (I'd love to be in a
musical store
)We also like to watch movies... :D though we opt not to this time.
Before we know it, Christmas will be here so I opted to shop last weekend. This year, I'll still be playing the same "Santa" like I used to to my nieces and nephews so I have to keep that in mind every time I shop. My team also had their shopping. I guess we shared the same thoughts that time.