Everything Happens for a Reason
January 21, 2016
For the first time I have shared my computer to someone who was a complete stranger to me. Below is a screenshot of my screen earlier. It's a speed test site which I didn't open myself but by someone whom I have only known a while ago and through Skype direct from Hongkong.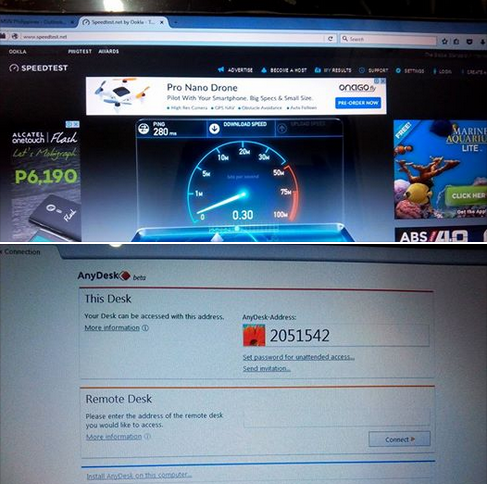 Nothing harm done, though. The lady on the other end simply did a technical check as part of the hiring process in relation to my application as an online English language teacher. It took her almost an hour to finish the checking. So, while waiting, I also took advantage of the time looking for
audio technica headphones
as it is one of the requirements when hired. However, my internet connection speed didn't make it through the test. I was then told that only DSL connections can get through.
I felt a bit sad over the fact that I can never get such type of connection from around here but on the other hand, I'm happy because I made it that far. I passed the initial phone interview as well as the language interview via Skype. If not for the technical side, I would have won the position.
Oh well... everything happens for a reason.