My Turn to be Merry this Holiday Season
December 17, 2015
Everybody deserves to be merry this Christmas season. My Santa thought I'd be a whole lot happier if he got me these...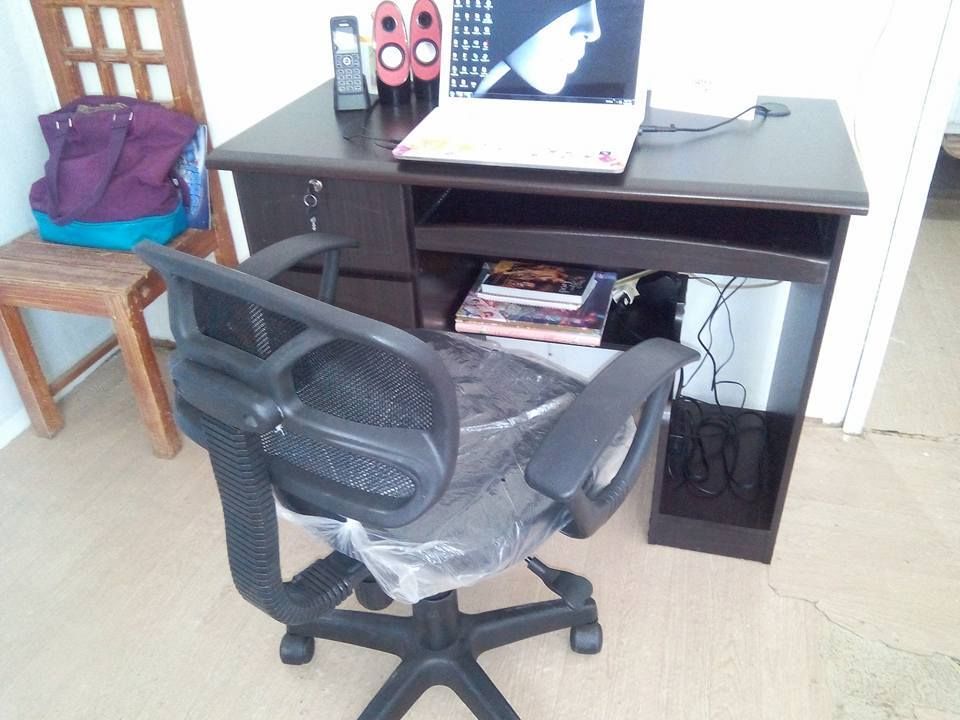 Yes, I have been wanting this office table with
undermount drawer slides
and a chair to sit on comfortably because I thought it would motivate me to continue blogging even now that I am working full time as a professional teacher.
Teaching is undeniably a very tiring job and all I wanted to do each time I get home from work is to lock myself in my bedroom though I have this guilty feeling sometimes when I think of my lonely sites.
When I spotted this "furniture holiday sale" in one of the nearby malls, I looked around and thought of getting myself an office table. Just barely a week after, my Santa brought me back to the mall to finally grant my wish. It was indeed an awesome surprise. I couldn't be any happier.
I have been buying gifts and party essentials for the kids. This time it's my turn to be merry.