My Daughter, KATE @12: Almost a Teen but Still a Kid at Heart
April 08, 2013
Almost in her teen-hood but still wanted balloons, cupcakes and a doll house for a gift on her on her 12th birthday. That's my oldest daughter, Kate! And so the doting mom had to do what it takes to make her the happiest on her special day.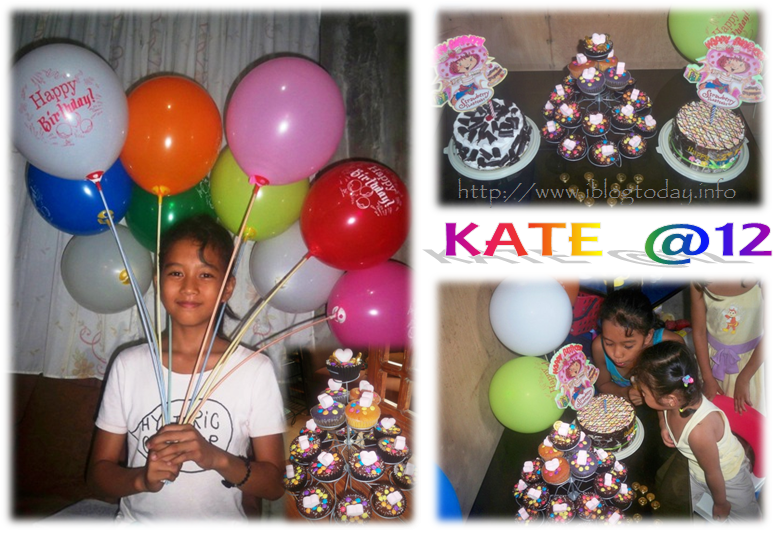 It was Sunday, so she started off by going to the church with her "lola" (grandma) to hear a mass and the rest of the day was her to enjoy with. Like it has been, we didn't invited guests other than family and her cousins. I did pretty much all the cooking since my sister, Thea had to be in school that day and mom had to do the rest of the preparations. There's nothing grand. All we've had was a simple lunch. I just had to make sure everything that would make a little girl's birthday complete are there (cake, ice cream and of course every kid's favorite, crispy fried chicken!)
As work-at-home mom/a blogger I would dread ending any event that matters to me without taking pictures. No way! Not on my daughter's birthday. I have gone through a lot trying to save my digital camera from submerging into the flood last year. There should be no reason not to use it to complete my daughter's special day.