Pure Badger Shaving Brush (Black)
March 07, 2013
It really pays to look younger. That is what I always tell myself whenever a new acquaintance is introduced to me and would say I do look younger than my age. Seriously I find such compliment very inspiring and I'm sure many of you guys also get the same – not just women but gents out there too. My boyfriend also gets the same compliment… at least from me. Well, I've seen him with and without the beards on and funny how beards could really make one look completely different. In my boyfriend's case he could look older than how he truly is and I was being honest about that to him.

Did you know that majority of men actually have sensitive skin? This man here is one of those thousands of men out there who does the oldest morning ritual – shaving. He make sure his is carefully done each time and he always recommends the use of essential shaving products such as safety razors, the right shaving soap and an after-shave cream to moisturize and prevent razor burn. I think that's the proper way to do it. I am not sure if using badger shaving brushes is his thing though but I'm sure he won't mind trying it out.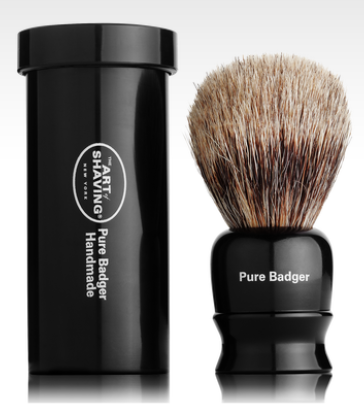 This pure badger brush set here is perfect for travels. Maybe he could make use one of these too especially that he is really looking forward for a week-long vacation soon. It generate a rich and warm lather, softens & lifts the beard, help release trapped hairs, bring sufficient water to the skin and gently exfoliate. It also comes with an elegantly designed shaving stand – ideal for drying the brush and maintaining it in between each use. Obviously it is very handy and easy to grab and slip in a pouch.

Personally, I only use the shaving soap and the after-shave lotion. Mine has with Aloe Vera in it. We all know how aloe with its natural component works wonder to our skin, right? I used it the first time and I tell you what, shaving has never been the same.



This is a sponsored post for  The Art of Shaving, however, the ideas expressed herein are my own personal opinion and do not represent my client's view in anyway.