First Holiday Photo Opp of the Year
November 09, 2012
We came to celebrate my Nephew's first birthday but seeing these enticingly spruced up Christmas embellishments at one of the entrances at the mall didn't help the child in me. :D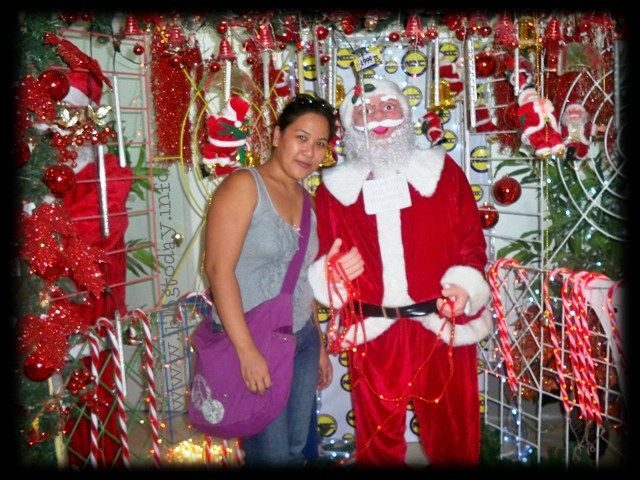 It was prohibited actually. Perhaps the posting guard couldn't just resist my charm, LOL. I'm just kidding of course. :D We did it as quick as we're told. Good thing the kids are always on the go. About 5 snaps attempts and we're done!
Hopping from one backdrop to another… :D
I haven't had any Christmas decorations up yet at home. Have you? I'm supposed to work on it after the Halloween as planned but seems like I couldn't get myself started. Hmm… maybe this weekend, we'll see!