Tour Van: My Family's Practical Choice When Going Out On a Vacation Trip
October 26, 2012
Going out on a trip to me is an exciting idea as ever. I love going out a lot especially if it's communing with nature. However, planning for a trip doesn't come easy for a big family like what I have and where most members consist of kids. Transportation needs carefully considered especially that you can't just travel light with kids. You have to make sure you pack everything they need. Also children are prone to restlessness. With a long drive, they can easily get fussy. We don't want any of those inconveniences to spoil a vacation plan so a tour van is a practical option for us. It gives us space we need, comfortable seats plus it allows us to bring items for entertainment such as activity books or interactive games for the kids.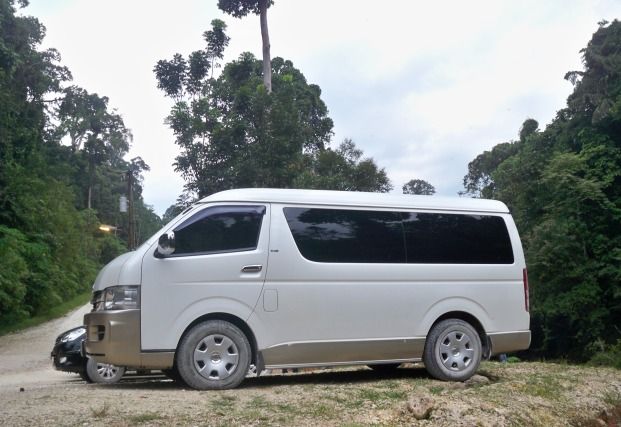 We're lucky to have a friend who owns a car rental business in the city. Not only have they given excellent service but a friendly rental fees as well. Unlike taking a public transport, with a rented vehicle comes comfort and the liberty to move around at your own pace.
It was two months ago when we last hired a van from them. That was not with my family though but with friends and yes the man behind the business, himself. He personally drove for us for two days when our group went on beach and island hopping on August this year – free of service charge. We only paid for the gas we consumed for the entire trip. Imagine how generous that was.
One thing I really enjoyed about that trip was the flexibility of time. Having been to a place for the first time, you have loads of curiosities in mind about things and places. You have questions you want answered and things you've heard about that you want to see and experience for yourself. Also having an eye for photography, you could probably imagine how much time I spent taking pictures. Well, that is something no one can take away from me. Most of my friends are aware of it and so they didn't mind when I asked to stop the car just so I could take a picture of the sun rising while on our way to our destination. :-D
This is a sponsored post for the
Bandago Van Rental,
however, the ideas expressed herein are my own personal opinion and do not represent my client's view in anyway.