Christmas present ideas for all the family
October 21, 2012
Christmas is fast approaching – there's just over 5 weeks until we start opening our advent calendars! The giving and receiving of presents is a major part of what makes the festive period so special, but some people struggle for inspiration when it comes to gift ideas. If that's you, then read on for inspiration for every member of your family.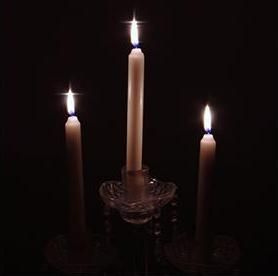 image by Flickr
Mum
Christmas is the perfect time to spoil your mother – and great gifts for mums don't have to cost a fortune, what matters more is the time you put into that gift to make it special for her. A nice Christmas flower arrangement for example, will bring an instant smile to her face, as will some pampering at a spa, a new handbag, some make-up and perfume.
Dad
Buying for dads can be a bit tricky, so it may need a bit of research. Find out who is favourite authors are and maybe treat him to a selection of books, a nice bottle of his preferred alcoholic tipple, a gadget linked to a hobby he has or even prepaid lessons to start a new hobby.
Grandma
Without making a sweeping generalization, grandmas tend to love cooking – so how about a new recipe book? Or a Christmas candle to add to her festive Christmas centerpiece? Or something that will bring back happy memories from her childhood?
Granddad
Get creative for granddad and make him a nice cheese board. Failing that, here are a few other ideas – a new leather wallet, a book of newspapers from the year they were born, some gardening tools, a nice festive jumper or a nice bottle of vintage wine.
Wife/girlfriend
It's time to plan a surprise weekend away for your wife or girlfriend so that you both have something fun to look forward to in the months ahead. Ask her family and friends if you're unsure where she'd like to go, just make sure that you don't ask her – you will definitely lose brownie points here men.
Husband/boyfriend
Does the special man in your life dream of living life in the fast lane? If so let him loose behind the wheel of some of the fastest cars in the world on a track day.If timekeeping is not his strong point then how about a watch, that way he'll have no excuse as to why he is late for the midnight camping-tent picnic that you have planned for the night before Christmas eve.