Email Marketing and its Impact to your Online Money Making Success
September 14, 2012
One of the attractive promises in blogging is a chance to earn decent online income while staying at home. This is obviously the reason why the number of stay-at-home individuals especially mothers is growing, sprouting like mushrooms on the web.

When I gave in to the convincing of my friend to start blogging five years ago, I knew right then that someday I would also want to make something out of my page. Few months after I launched my very first web blog, I earned a Google page rank. I didn't know yet back then that it was already it – one of the indications that my page has ripen and now ready to make business.

I signed up my page to different affiliate companies and I started receiving advertising offers via email as well. Ah- -I can still recall how fulfilling it was – proving to myself and to the world that I can do it too. The headaches of understanding HTML codes and anything that has to do with maintaining a web blog are actually worth it!

A little over a year after I began building new blog sites all by myself. And as the number of my pages grows, my learning has broadened as well especially on the aspect of intensifying my online income stream.

Monetizing through blogging isn't just about waiting whatever opportunities that will land on your inbox. It's about reaching out – letting potential clients from all over the world know that you exist and so far I find email marketing the only effective way to do it.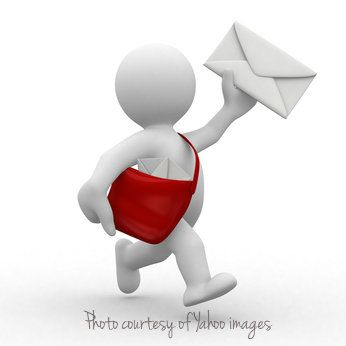 As the name suggest email marketing is the use of email in marketing communications. And it isn't just your ordinary type of email either. Your content has to look smart, with a sense of professionalism and result-driven otherwise; your email will be seen as spam and will definitely end up in a trash.
If you're not so sure how to do it Mad Mimi html email marketing services has the knack on that aspect - a simple, user-friendly site that will create, send, share and secure your newsletters for you. Effective email marketing is a tool that will help you get to your dream success of making money online.
This is a sponsored post for
Mad Mimi
, however, the ideas expressed herein are my own personal opinion and do not represent my client's view in anyway.