Bashful Bunny is Firmoo's Newest Endorser!
June 11, 2012
Yea, but that's only according to my little princess who can't seem to get enough of this so soft-furred plush toy I got for free from Hello Baby Direct (an online toy store in UK).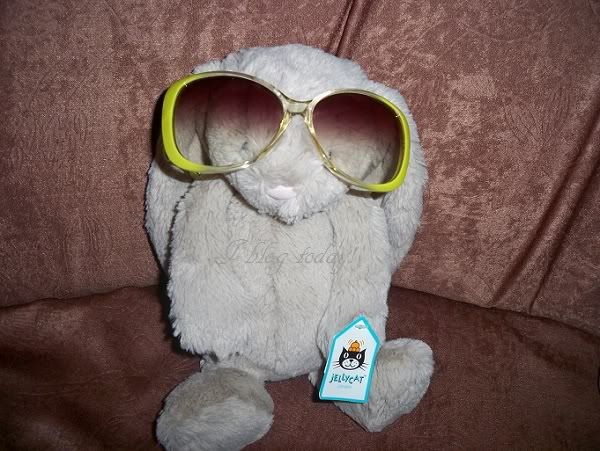 Both packages – the Firmoo sunglasses and the Bashful Bunny plush toy – were delivered all at the same time so the little girl took the liberty of snapping pictures according to her own concept. I didn't even know she would come up with something like this. I was only sorting out the pictures from the camera's memory card after and there was it! ;)
There you go... the splash of yellow for the day!
Linking to:
Mellow Yellow Monday