Apr.04.2010
by Nancy
The Easter activities started at 3am here. As expected only one among my four giddy nieces was able to make it to the wake up call. The church was so packed with people already when we got there so we stood on our feet along with many others all through out. But no part of it was ever too much to bear (at least for me). The weather was calm, not so cold and not so windy… just perfect to go out at such an early hour without the need to wear sweaters or jackets.
I also took few pics but I still have to upload them to my PC so it may take me some time. Anyway, where you all guys are heading today? I'm sure you're just as excited to celebrate Easter with your family and friends. Here's to wish you a blessed and a blissful one. 🙂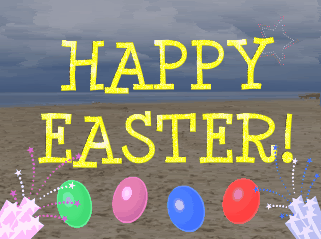 Filed in holidays | 2 responses so far
2 Responses to "happy easter!"
Happy Easter from here, ours is a day later… We celebrate a little different then you do. We are having Easter dinner, my children I are having a ham. Hope your Easter went well…

good for you and your family. ours was fine even without the ham.
Leave a Reply