thank you
February 19, 2010
I don't know how to say it right but to my Plurk, Twitter, Facebook, Blog Catalog, UP Printing, Blogging and to the rest of my online friends and buddies, thank you very much for all your warm greetings and wishes you've sent my way on my birthday yesterday.

Also special thanks to Lina of Jobstreet for that surprise email, to Mommy Ruby for the  advance greetings via FB (if I remember it right) and most especially to the sweetest man alive, JK for the exceptional gift you always give me not only on special occasions but everyday.

So, this is the most heartwarming part when you live breathe the internet. I didn't have a grand day but the fact that these people have gone out their way just to wish me a HAPPY BIRTHDAY really means a lot! For that, I wanna say...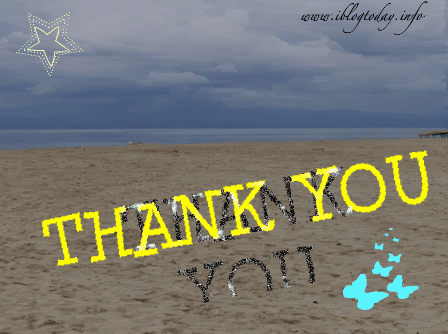 ... from the bottom of my heart