Jul.19.2015
by admin
My schedules at work has been very tight with all the deadlines I have to beat here and there. The way I imagine it is almost impossible to give way for personal leisure but …. a promise is a promise. In the event that someone will break what he/she promised to me I would certainly feel bad. Just as my girls would feel the same if I break what I promised to them…
So, I promised to walk both of them to the salon (where I used to go) and have our hair treated together. It is something that they have been looking forward to especially that it is going to be their first time to have such experience.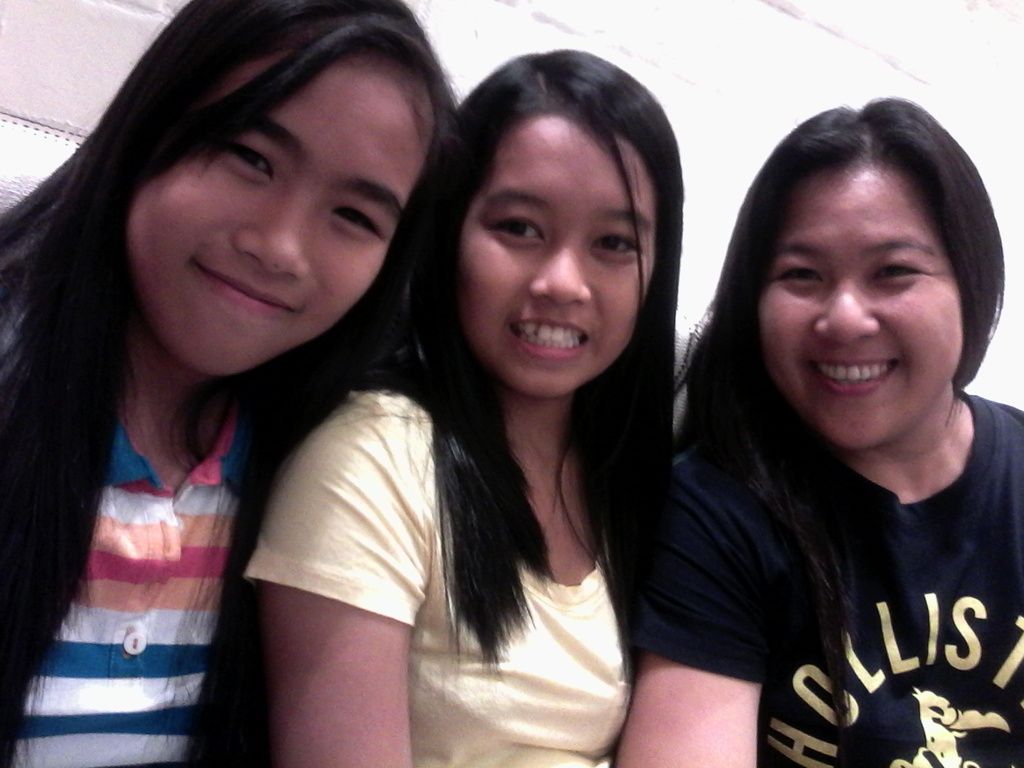 a groufie of us together after our trip to the salon
And since I was a little delayed in fulfilling my promise, I had to be extra generous by giving them a bonus – a movie watch! Of course they didn't expect that so imagine the excitement.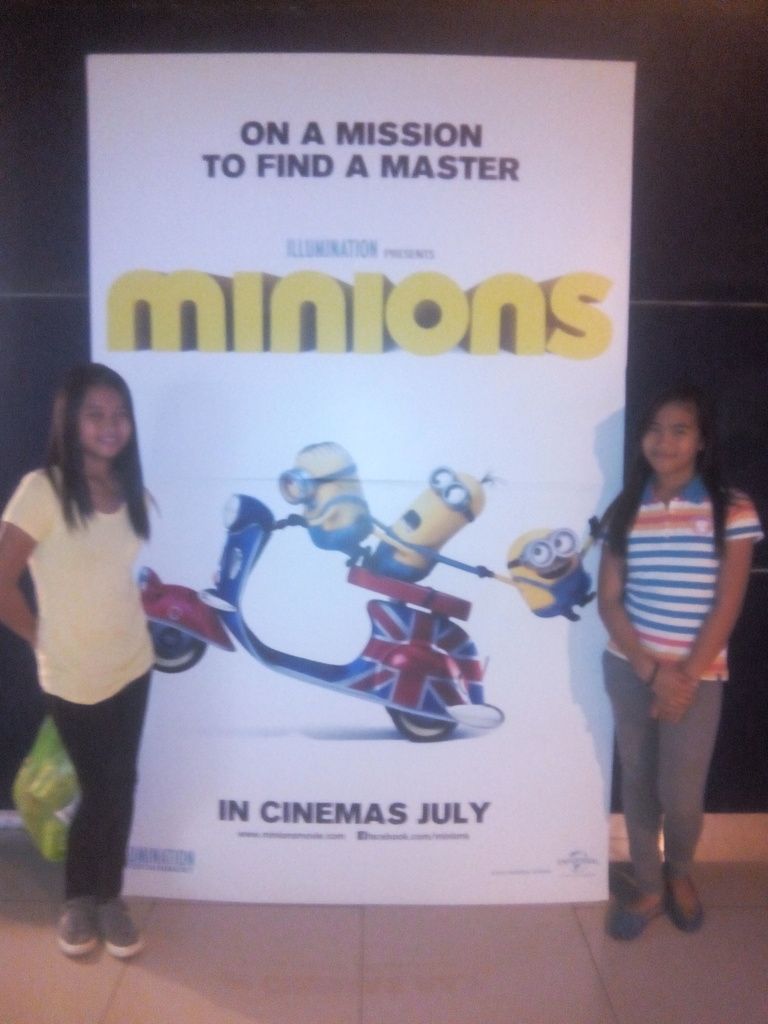 When asked what movie do they want to watch, they didn't think twice … Minions that was! Please excuse the blurry shot. It is the only photo I got of them inside the cinema house.
Finally, the last part of our date – shopping! They had to do theirs and I had to do mine. This time I had to fulfill yet another promise I made to my colleague who had just celebrated her birthday few days ago. She loves to play guitar so for a gift, I bought her a battery-operated – guitar tuner and a pair of not so musician ear plugs.
I must admit, it was a very tiring date but it was all worth it. My girls are my everything and I'll keep on painting smiles on their faces for as long as I can.
Filed under family,family: fun day out | No responses yet